Since May when it was announced that Letting and Estate agents could reopen their offices, we have well and truly seen the property market kick start and open for business. In order to reopen, all property businesses have had to make significant changes to their processes and procedures in order to operate safely. Here at CGT, we've been in constant contact with our Managed landlords to let them know what procedures we have put in place so that they never have to worry about any of this. However, as a self-managing landlord, you may be left wondering what you should be doing in order to manage your properties legally and safely at this difficult time.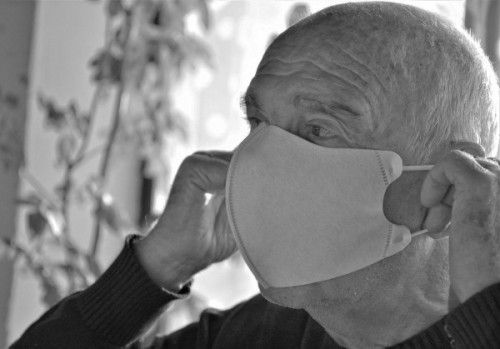 Below are some of the main safety areas to consider.
It's all we heard from Boris in early March but hygiene and washing your hands is so important. Wash and/or sanitise your hands before and after you enter the property.
Face coverings should be worn as much as possible when indoors and in line with government guidelines. Be aware that people may have medical and other legitimate reasons for not wearing them and they don't have to specify these reasons, so it's important to be sensitive. However, it's a good idea that you wear a face covering and ask any contractor to do the same.
Try to avoid passing physical paperwork between parties, there are lots of online ways that you can share documents such as email or sites like DocuSign for signing purposes.
If possible, limit the number of visits to the property and if you are going to attend (or to send a contractor to attend) then check that all parties involved are in good health and aren't showing any symptoms. Furthermore, whilst at the property, try to make sure that everyone maintains a safe 2m distance from other households
Always make sure your tenant is happy to have visitors in their home before entering (you should be giving them at least 24 hours' notice anyway so as not to breach the Quiet Enjoyment clause in your tenancy agreement) and get confirmation from them that they will clean any surfaces an applicant or workman is likely to touch before and after the visit
Ask your tenants to ensure that all doors are open, and lights are switched on before the visit so the necessity of touching surfaces is limited.
The virus could live on surfaces which could be transferred so if a contractor has collected keys to access the property, make sure the keys are properly sanitised before collection and again when they're returned
Most importantly, we would advise to make sure that everyone involved in the viewing, inspection or maintenance visit are happy with all the safety precautions taking place. If anyone has any concerns, you may need to postpone or adjust how the visit is carried out.
If you find that you are getting into difficulty with arranging maintenance visits, gas safety checks, your routine inspection or other legally-required works that need to be carried out – whether that's due to your tenants unwillingness to provide access or due to the availability of contractors – make sure you document all your communications clearly. This means in the event of a dispute or legal challenge; you can prove every effort was made. Any works that have been delayed or postponed should be rescheduled as soon as it's safe and possible to do so.
Finally, one of the biggest challenges for us all right now is not just the national restrictions and guidelines (which are constantly under review and changing regularly) but we've now seen the introduction of local area lockdowns on a different tier of risk ratings. You may have properties spread out in lots of locations and due to this, different risk ratings may apply.
Our advice if you do have properties in various areas would be to check your local council website for details on the area's risk rating which may affect your processes in terms of visiting your property.
For any advice or further information, please get in touch.
Angharad Trueman - Managing Director