The business has recently invested in some market leading technology – the Giraffe 360 camera.
With the ability to take high quality and high-definition photographs in any size or type of property, we see this as a fantastic investment to demonstrate the properties we market in the best way possible. Virtual tours and razor-sharp images are now a mainstay in our offering to landlords.
Not only that, but its rotating sensor can also scan 20,000 location points in one room in just two minutes, measuring the space and creating accurate floorplans automatically. It can even tell which floor each room is on.
The Giraffe 360 is more robot than camera! Many of the processes for creating photos and floorplans can be automated at the click of a button, saving time, and bringing properties to the market even quicker. It has been known to scan and photograph an entire two-bedroom property in just 20 minutes.
To prove the quality, see the difference between a standard DSLR camera and the Giraffe 360: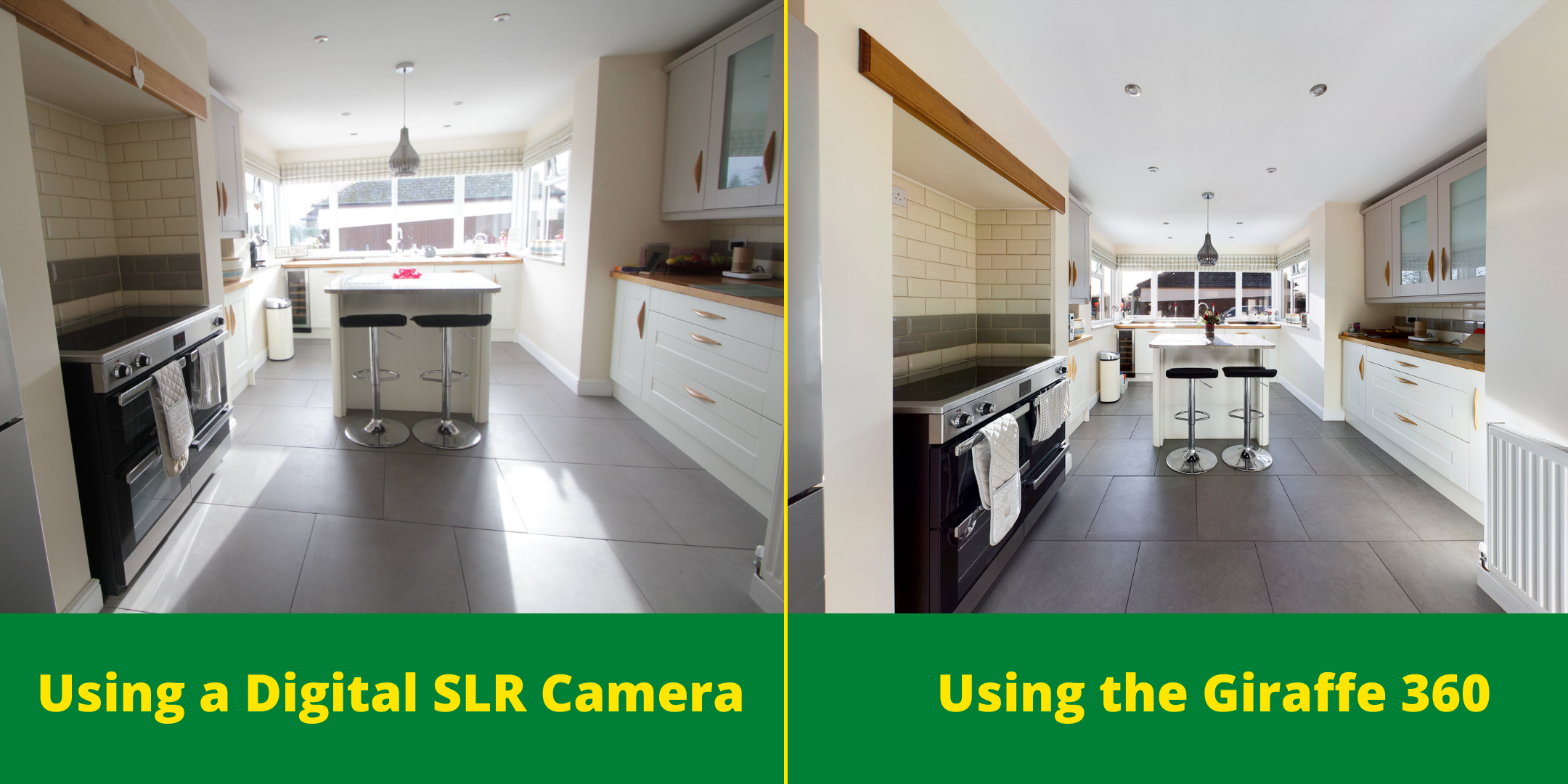 We always like to push boundaries and embrace new cutting-edge technology here at CGT Lettings and we see this as no exception. In fact, we are going to ''stick our necks out'' and say the Giraffe 360 is ''head and shoulders'' above any camera equipment we have ever used before. Finding something better would be a ''tall order''.
Bad jokes aside, we are keen to work with landlords who want to bring their properties to the market, and we believe the Giraffe 360 helps let homes even quicker. This alongside our growing database of applicants makes us a great choice to find you the ideal tenants.
Talk to our team to find out more. Get in touch HERE.