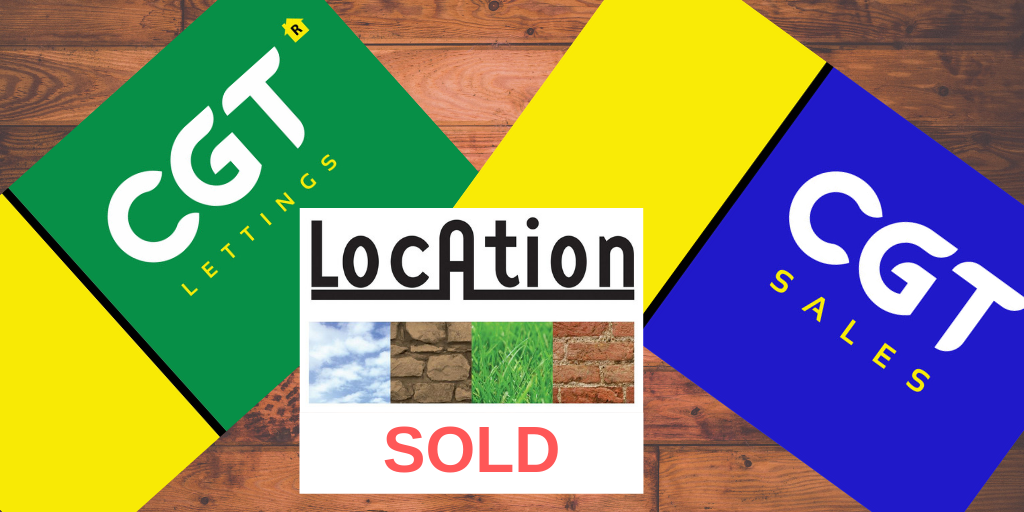 We are pleased to announce that CGT Lettings & Sales have acquired Location Estate Agents of Stonehouse, Stroud.
The take-over was completed in early March 2019 and the property portfolio of Location now sits with CGT Lettings & Sales with immediate effect. We are delighted to have acquired Location, who have been based in Stonehouse since 2006, and boost our lettings offering by another 30 properties, taking our total to over 1,650 managed properties. We have also inherited sales properties from Location to boost our Sales Division, which also launched in March 2019.
In addition, we are delighted to have also acquired the services of two members of staff from Location; James Askew and Alison Mills. James has joined us as Head of Sales and Investments, having been the Sales and Lettings Manager at Location. He brings great experience of both the lettings and sales property markets in Gloucestershire and a fantastic 'can-do' attitude. James will be based across our 5 offices in Gloucestershire and is really driving the Sales Division. Alison has joined our Stroud office as Lettings Administrator having held a similar role at Location, and has slotted in to the team there seamlessly.
Angharad Trueman, Managing Director at CGT Lettings & Sales, said: ''We are so happy to have completed this acquisition of Location Estate Agents. We felt the merger was a good fit from the start and to continue growing our portfolio of properties across Gloucestershire is important for the business. We are absolutely delighted to get James Askew and Alison Mills as employees too, they have both hit the ground running, as we expected they would, and know they will be great assets for the CGT brand going forward. We're over the moon!''.
This year has certainly been eventful so far, with this being the second acquisition following the merger of All About Property, and the launch of the CGT Sales Division. These are exciting times for CGT Lettings & Sales and further updates will come in due course. For now, we'd like to once again thank everyone for the support and service over the years.