As proud Cheltonians and lovers of all things Gloucestershire, we're really excited for the inaugural Cheltenham Awards. The event takes place in the evening of Monday 10th September at Cheltenham Town Hall. Not only is our head office in Cheltenham, but you probably know that Cheltenham forms part of the CGT Lettings Ltd name, along with Gloucester and Tewkesbury. So, we're involved in the awards as sponsors of the Lifetime Achievement Award, which by definition goes to the person, in the opinion of the judges, who has made a considerable and lasting contribution to Cheltenham.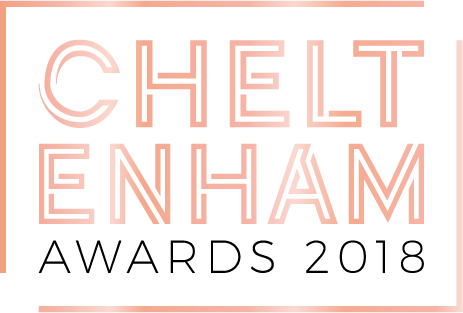 The finalists have been announced, and they are Julie Kent, Brian Dix and Ken Brightwell. Congratulations to all 3! We wanted to get to know them all slightly better and share with you their contributions to the Cheltenham community, so we've been in contact. Read more about each of them below:
Julie Kent
Julie has lived in Cheltenham for 18 years in a boarding house for all that time at Dean Close with 60 teenage girls as their Housemistress. You might know Julie as the Vice-Chair of the Pied Piper Appeal, a Gloucestershire charity who raise funds to help ill and disabled children in our county. But, Julie is head of charities at Dean Close, and raises money for a number of other charities too, she said: '' I try to spread the charities we support but favour local ones. Goals Beyond Grass, Cheltenham Open Door and Family Space although I have raised money for Breast Cancer, Jeans for Genes & Red Nose Day over the years. I am vice chairman of the Pied Piper Appeal which raises money for sick & disabled children in Glos. When I became a trustee 5 years ago I started the Cheltenham Chapter which was about getting Local businesses together to raise awareness of Pied Piper. Morris Court is opposite the school and I organise for the residents to come over for afternoon tea and have the kids entertain them. One of the ladies is 103 and I have celebrated her birthday with her every year since she was 90! Family Space used to come to school in the morning twice a year for art & sport activities.''
Over the past 12 months, Julie has also been voted in the Top 60 Greatest Women in Gloucestershire and in the Top 100 Women in the West, and also an Ambassador for the Malmaison Hotel in Cheltenham. As well as teaching flute, clarinet and saxophone at school, Julie is a busy lady who continues to donate her time for some incredible causes. Well done Julie!
Brian Dix
Brian is born and bred in Cheltenham, now living in Gloucester, but comes back to Cheltenham everyday for work. Brian is the CEO and founder of Goals Beyond Grass and is involved in all activities of the charity. Their philosophy is that all people regardless of ability should be able to engage in social and physical activity. Following a successful start in Powerchair Football, Brian recognised that the work being done to engage the community and give disabled people more chances and opportunity to engage in fun, social sports was not enough. He wanted to use Powerchair Football as the vehicle and take the sport out to the community giving everyone the chance to feel included. So Goals Beyond Grass was formed in 2016. The organisation is based in Cheltenham but operate throughout the whole county and the surrounding counties.
As well as his role at GBG, Brian is the Vice-Chair of the Wheelchair Football Association and Director of the European Powerchair Football Association.
Brian is a big sport fan and was formerly a player at Cheltenham Saracens FC. Plus, he spent 10 years in the Navy, and has quite a claim to fame, he said: ''I went on honeymoon with Prince Charles and Princess Diana, well me and 250 members of the Royal Navy! I was serving on the Royal Yacht Britannia at the time of her their wedding, spending 5 years on board and 10 years in the Navy.''
Well done to Brian, keep up the amazing work.
Ken Brightwell
Ken Brightwell has been the Cheltenham town Crier for over thirty years! What is equally as amazing, almost entirely at his own expense. He began unofficially in 1986, then becoming official town crier through popular demand. He has flown the flag for Cheltenham all over the world and has tirelessly raised the profile of Cheltenham internationally. He is a key part of official Cheltenham events and promoting local businesses. Ken can be found on stock image libraries for Cheltenham – he is that popular!
Ken is a member of the Ancient and Honourable Guild of Town Criers and can regularly be found giving talks in schools, at weddings and promotional work in supermarkets and shops. When dressed in the regalia, he is truly iconic for Cheltenham. Well done Ken.
These are certainly three very worthy finalists. Plus, other entries who are all doing fantastic work in Cheltenham and Gloucestershire as a whole. We're looking forward to meeting everyone on the night and celebrating everything which is great about our town.