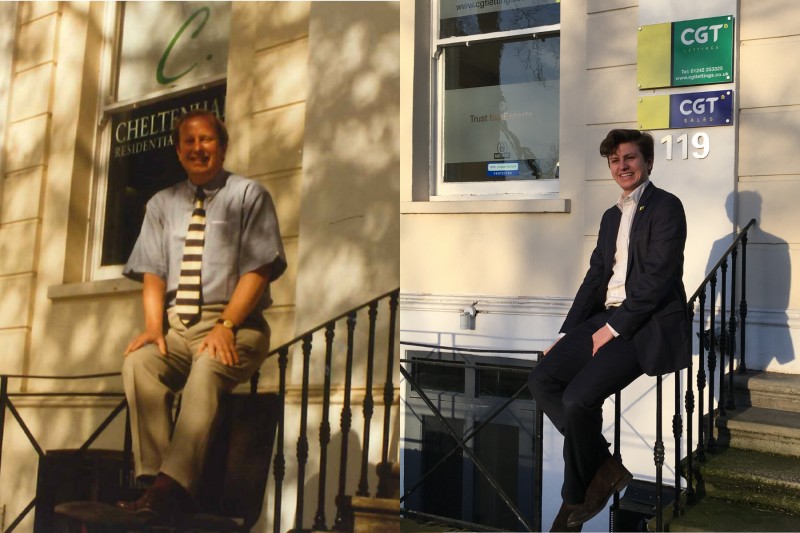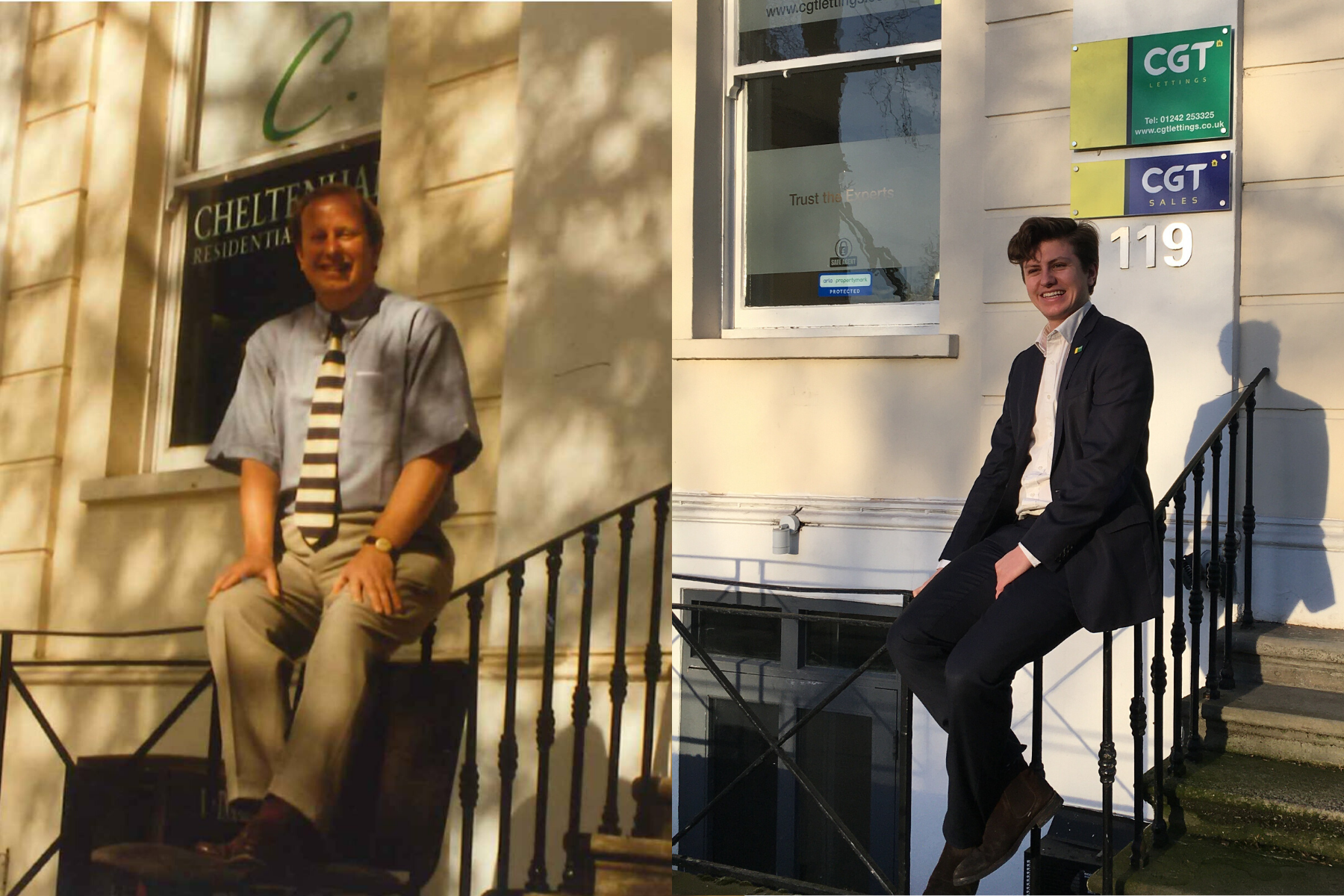 We recently announced on social media that George Baldwin has stepped into a brand-new role here at CGT Lettings as Head of New Developments & Investments in Gloucestershire. This is an exciting role for both George and the company. The property market is evolving constantly, and we recognise that the way we work needs to evolve with it.
George has so much passion for the lettings industry and has really bought in to the team ethos within the company. His dedication to CGT Lettings and property has become an obsession, which has allowed him to develop a great knowledge of his subject and area. This is a thrilling new venture for George, following in his father's footsteps, who set-up the business back in the 1987.
David Baldwin started his property journey as an estate agent before spotting a gap in the market for a specialist Cheltenham based letting agent. This was known as Cheltenham Residential Lettings, which was followed by Gloucester and Tewkesbury in the early 2000's, when the company was rebranded as CGT Lettings Ltd. Branches in Quedgeley & Kingsway and Stroud followed.
George started his own journey in to lettings 4 years ago. His enthusiasm and love of property has been apparent from day one. He is not alone, the team he has worked with over the years have guided and developed skills. We call it ''the CGT family'' for a reason!
George Baldwin said: "I'm really excited to start in this new role. There is a lot of hard work ahead, but my vision is for CGT to become a complete property group operating in all areas of property with regards to service and legislation. I'm used to working with lots of clients to build their portfolio. One client took a year and a half to build his portfolio but we now let all 10 properties! I eat, sleep and drink for the love of property and this company".
Many of our landlords and investors know George already through their contact with the business. Investments has been something he has naturally gravitated towards and has significant flair for. Over the last 2 years, George has worked with one particular landlord to develop their portfolio from one to eight properties in a short space of time.
As he continues his development, George welcomes the opportunity to join your property journey. Whether that's an eye for renovation, finding a tenant, design alterations or lettings portfolio advice. One of his gifts is listening to client requests, with careful attention to detail, all delivered with the family charismatic nature.
Through the help of the fantastic team, we see this boy turn in to a young man.
Speak to George on 07857 617897.
Who's ready to join George on this journey?
As we always say, Trust the Experts.