Now, by now you should already be aware of MEES and what it entails for YOU as a landlord should you have properties with Energy Performance Certificates (EPCs) which are rated F or G (if you do not, read my previous blog HERE).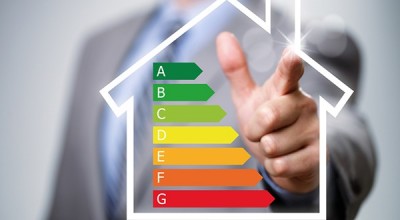 To summarise, the changes that came about in 2018 mean owners of low scoring properties have been required since April to conduct repairs or changes to their properties to upgrade them to band E or higher once their current tenant vacates. If they fail to increase the rating, then they cannot enter into any new tenancies. This will change from April 2020 as ALL continuing tenancies will be effected and it will not just be at re-let stage this applies.
In previous discussions, the government proposed that landlords who faced costs exceeding £2500 to increase their EPC rating would be exempt from making these expensive upgrades and could obtain an exemption certificate to prove this. It seems initially that this legislation was not brought in with the intention of being yet another piece of legislation intended to hit the landlords pockets.
However, on the 5th November, Energy and Clean Growth Minister Claire Perry announced that the Government are changing this ceiling to £3500. This means some landlords will have a nasty bill in the thousands to contend with before they can re-let their property, there are even talks of this going as high as £5000. The government, who think the average cost of bringing up the rating will be £1200, believe that the revised cap produces a compromise that will enable a significant improvement to be made for the proportion of properties that do not achieve band E, while addressing concerns of those worried about the potential impact on landlords of imposing too high a financial commitment. It is thought these new regulations affect about 290,000 F and G rated homes in England and Wales.
This means it is imperative you act NOW with regards to reviewing the EPCs for any properties that are currently tenanted and IF they are rated D or G and the costs to increase this are high, you consider obtaining an exemption certificate now, before the ceiling is increased.
As always, get in touch if you have any queries.
Angharad Trueman – Managing Director
Enjoy reading this? Check out my recent blog on how Brexit will effect the rental market HERE.