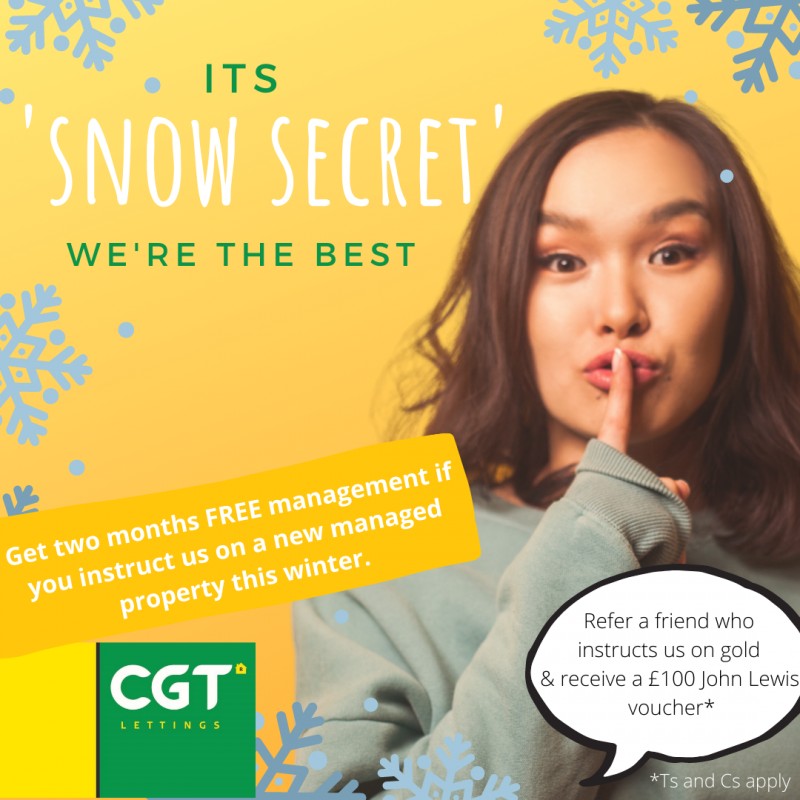 WINTER LANDLORD OFFER!
We're offering various incentives to bring your property on with CGT Lettings.
New landlords with CGT Lettings can get two months free management on the property they bring to us this winter! PLUS... if one of our current managed landlords recommends them, they can get two months free as well on one of their properties! So, that's two months free for a new landlord, and two months free if one of our current landlords recommends.
What about non-landlords who recommend someone to us? We've got that covered too...
If someone who isn't a landlord recommends a managed property to us that is let before the end of February 2022, they can receive a £100 John Lewis voucher!
For more information please get in touch with your local branch of CGT Lettings and the team will be able to confirm everything with you.
Come and join the CGT Family this winter.