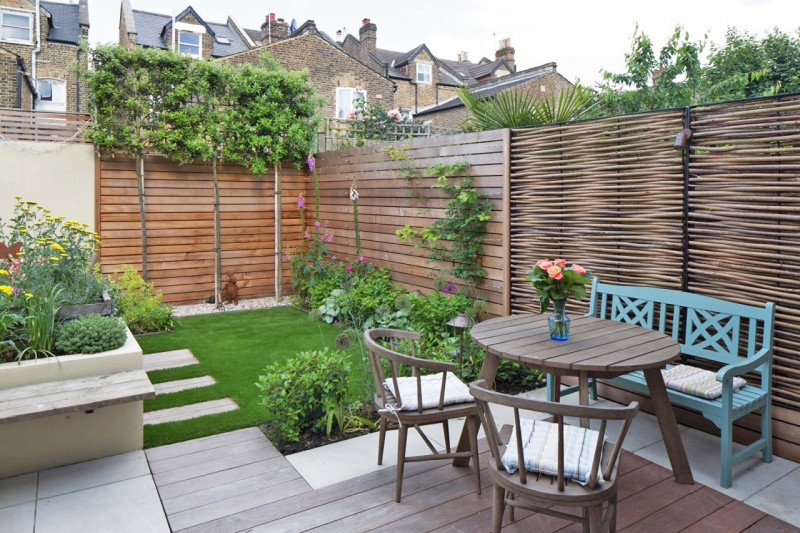 A property with a beautiful garden can be an appealing prospect to many potential tenants. Dreams of warm evenings on the patio enjoying a boozy barbeque can take hold and before you know it, you are agreeing to a twelve month tenancy on a property with a huge landscaped garden when you've never picked up a garden trowel in your life. Below are some items to consider if you are thinking of letting or renting a property with a garden;
1. Landlords, don't expect to provide a garden you have lovingly cultivated returned in exactly the same condition
You may have designed and cultivated that garden over years so that it matured into the ultimate paradise Eden, however your new tenants may not have the same amount of time, gardening skills or even desire to look after it as carefully as you have. This is especially prevalent if your tenants are on a short term let and therefore have no long-term interest in the garden. If the garden does mean a great deal to you, you may wish to consider hiring a gardener to keep everything looking tip-top. You will probably need to pay for this yourself however try suggesting before the tenancy has started a shared approach to the costs (and a clause to confirm this added to the special clauses) as this relieves your tenants of their gardening duties too.
2. Landlords, don't provide a huge garden requiring upkeep with no garden utensils and expect it to be looked after properly
Technically if a tenant views a property with a large garden and wants to take it, then they should expect there will be upkeep. Furthermore, as a landlord you are not legally obligated to provide utensils to conduct this upkeep, however if you fail to provide any kind of utensils, it is much more likely your tenants won't bother looking after it. Make sure you provide them with a working lawn-mower and a shed full of tools and they are much more likely to take the time to keep the garden looking nice. Plus there is no excuse if they don't then…
3. Tenants, if you rent a property with a garden, plan some time into your schedule that you are going to have look after it
If you want to get that deposit back, then make sure when you are considering a property that you think about whether you will have time for the upkeep on the garden. This will be very minimal in winter, but over the summer months you will be expected to cut the grass, weed any borders, prune bushes and water plants. The upkeep of the garden will be written into your tenancy agreement and therefore, you are legally bound to it. If your landlord has a watertight inventory, you will be held responsible for any changes in condition and if you do the unthinkable and let your landlords favourite plant die…well, you better be ready to wave goodbye to your cash.
4. Tenants, if it's a flat, check who else has access to the garden.
A problem that often rears its ugly head is who has access and use when it is flats with a garden included. Before you agree to take on a property, make sure you are absolutely certain who will have access to the garden, its usage and who is responsible for its upkeep. You don't want to causing tension by having raucous barbeques when your neighbour believes they should be the only people using it, and you don't want to do all the hard-labour looking after the garden when your neighbours should be pitching in too.
5. Tenants and landlords – make sure it is detailed in full on the inventory
I harp on about this a lot but a detailed inventory really is your safety harness when it comes to gardens in rented properties for both parties. Make sure when you move in the garden is detailed exactly as it is, and then ensure it is returned in the same condition (allowing for seasonal changes). If the inventory is detailed and clear, it will ensure the garden is returned in a good condition for landlords, and tenants are more likely to get their deposits back quickly and in full, without deductions for gardening.
As always, get in touch if you have any questions at all.
Angharad Trueman – Operations Manager