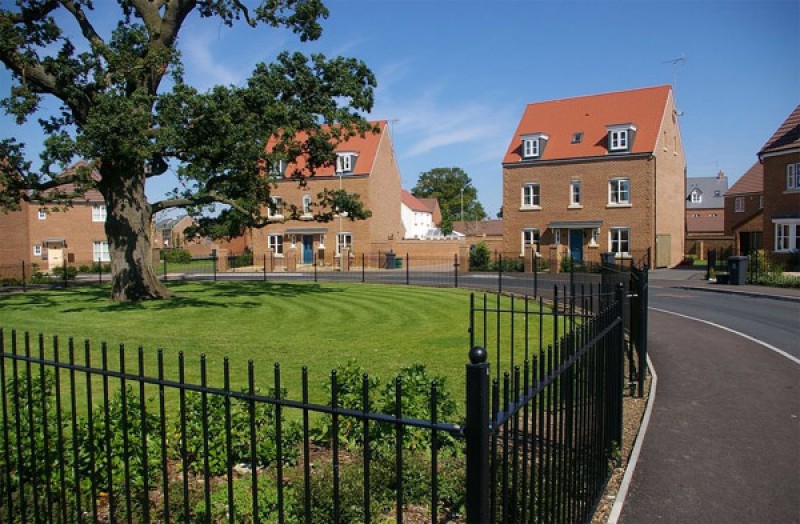 Many landlords spend time hunting down new investment opportunities and the next great place to buy. In general, there is a large demand across Gloucestershire for rental properties, but in our newly named 'Quedgeley and Kingsway' branch, we have noticed a particular trend for enquiries in the new and developing Kingsway village near Gloucester.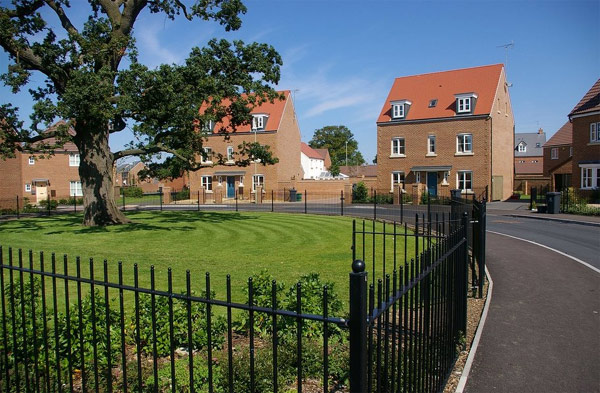 Due to the influx of new build properties, the area is becoming desirable to young family applicants and professional sharers, and it often manages to meet and even surpass their expectations.
Here are our 5 reasons why you should consider your next investment property in Kingsway:
Reasonable house prices and rents
The influx of new build properties in this area mean that you can get a lot for your money when buying. This means investor landlords are keen to get involved in Kingsway, with average costs for a 2-bedroom property ranging from £160,000 to £170,000. On average rents for these same properties will achieve £650-£750 making it highly desirable for young families so these properties rent fast!
Local Amenities and Parks
Let's face it, who wants to travel long distances to pick up a paper or catch up with friends over lunch? One of the reasons Kingsway has become so popular to applicants is due to it boasting a new Asda store, Tesco express, two pubs (one a new Greene king), a Pizza Hut restaurant and a popular hair salon whilst still only being a short drive to Gloucester city centre. The area also has several open spaces and historic parkland for all to enjoy and Kingsway runners meet here every week.
Schools
Any tenants with children will appreciate the importance of education, and with this comes the worry about catchment areas. Although the admissions parameters may change year to year, those living in Kingsway are eligible to attend two different schools, either the brand new local primary school 'Kingsway Primary School or 'Waterwells Primary Academy and & Pre-school'. Both schools advocate a strong community ethos and are very involved in their local area.
Transport Links
Being close to the M5 at junction 12 offers excellent transport links south to Bristol and north to Cheltenham, Worcester and Birmingham, this appeals to prospective tenants looking to commute. The area even has its own business park with 'Kingsway business park' situated close by. Also, don't forget that the newly revamped Gloucester docks area with its vibrant bars, restaurants and shops is only a 15-minute drive away too. The area also has several regular bus services which run every half an hour between Kingsway and Gloucester plus a bus service that runs between Gloucester and Stroud, stopping at several places in Kingsway.
Local community
As a new and developing village, Kingsway residents go out of their way to make everyone feel at home. The community has regular events such as the Kingsway Family Fun Run on the 15th April 2018 where hundreds of people are expected to join in. CGT Lettings Ltd are sponsors of this event, so if you are also getting involved in the fun, make sure to say Hello at our stall! The local community has also arranged the Kingsway and Quedgeley Big Lunch on the 4th June, a big community bonanza with thousands of attendees, consisting of stalls, dog show and rides.
These reasons make Kingsway the new location we are receiving many enquiries about and even better, the development is still growing! We have many tenants lined up ready and waiting for their perfect home in this area so if you are considering purchasing your next investment property, get in touch with our specialist branch on 01452 720071 to learn more.
Angharad Trueman - Managing Director
Want more landlord advice? Check out our jargon busting blog HERE.