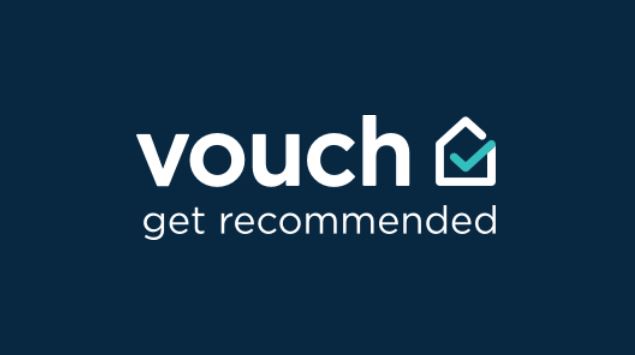 Since the tenant fee ban last year, where tenants no longer pay for referencing fees, there was much debate around how these checks were going to be carried out or how agents were going to keep the levels of service as they were. As an agent, it is always our aim to give the landlord the best possible checks on their tenants before allowing them into a tenancy agreement. Once they have gone through or pre-qualification vetting, their application will then be processed through Vouch.
Vouch is a referencing company with a difference. It's built by letting agents NOT by an insurance company. It therefore utilises the latest technology to provide a full reference in a user-friendly way making it far more efficient for time pressed tenants. This has proved popular with the tenants as there are no complicated forms to fill out, all can be done on their phone using screen shots of everything. Likewise, our end we can monitor everything easily, send reminders at the click of a button and get back to our landlords with an answer within 48 hours or sometimes quicker.
This is even more important now since the Tenant Fees Act 2019 when a deadline of 15 days was put in place whereby the holding fee for a property needs to be returned if the agreement isn't signed by then.
Vouch carries out all of the references and supporting documents needed to recommend a tenant for you, making it easier for us to make a decision as to whether they are appropriate for your property. The checks include:
Credit checks – a detailed Equifax credit check, including the tenants last three years address history so these can be used for the credit checks; the tenants will need to provide sufficient evidence that they have lived at these addresses, such as a utility bill or drivers licence.
Affordability checks – the prospective tenants will need to be able to provide evidence that they have a certain amount of income to pass the check, the criteria is the monthly rent x 30.
Employment – their employers will need to provide written verification about the prospective tenant's position held, salary, contract type and length of service. Vouch ensures that the contract is a permanent one. Self-employment can only be verified by a recognised accountant with the past three years of their accounts. Sometimes a guarantor may be needed for a scenario where someone is self-employed. Retired people will have to verify their income via their pensions and can also have a guarantor if needed.
Landlord reference – Vouch will seek a written reference from their previous landlord or agent, to include information such as length of tenancy, any information on arrears, damages etc. if a negative reference is obtained, then we would recommend a solution to you, such as a guarantor, or in some cases, depending on the content, the application may have to be denied.
Right to rent check – the tenants are able to upload their documents onto the Vouch platform and we will carry out our checks in person as we normally would in the office.
Referencing is often one of the first points of contact between your prospective new tenant and your agency or yourself. If the referencing process is smooth and hassle free, that sets off the relationship with the letting agent on the right track meaning your tenant will be much happier in their new home. A happy tenant makes for a happy landlord!!